VIP Flight Attendant
This course is designed for female and male air hostesses and is for both beginners and those with prior experience. You will learn the range of responsibilities and obligations involved in the exhilarating world of VIP air hostessing. Areas of instruction include proper dress, etiquette, protocol, and arrangements on board, as well as VIP catering and preparation of a 5-star menu: led by a professional chef, you will learn how to prepare a high-quality, catered meal.
The course will not only improve your skills and creativity but will increase your self-confidence, showing you how to make the most of your natural assets and charms.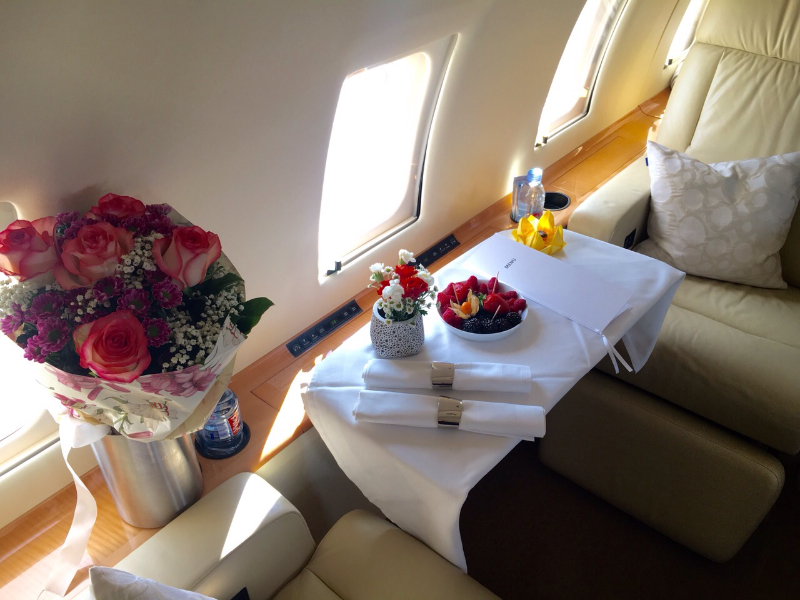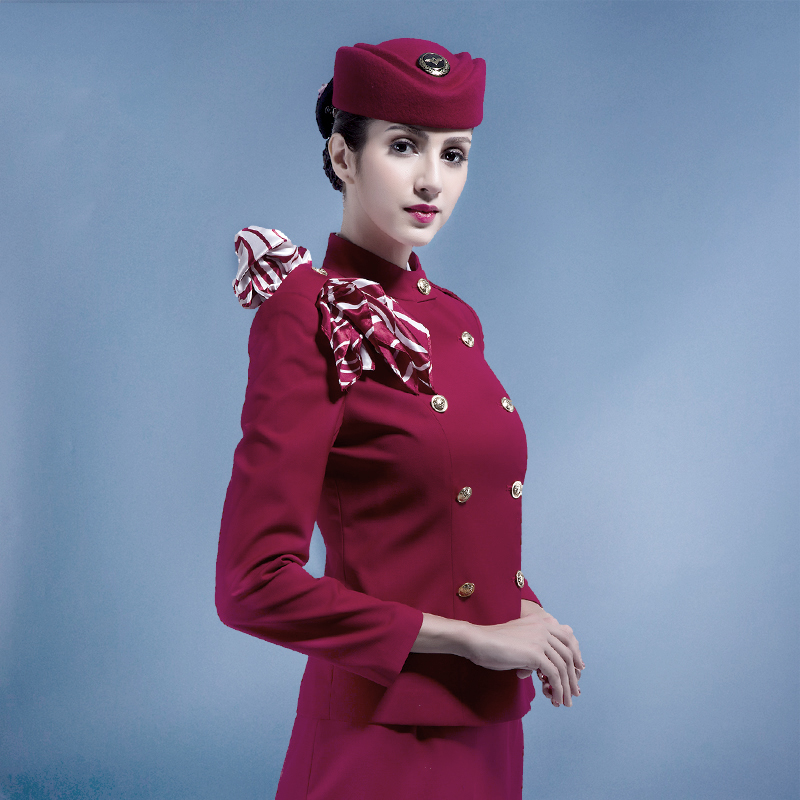 Corporate flight attendant training
The VIP Flight Attendant training courses have been developed specifically for candidates aspiring to work on business jets in the corporate aviation sector.  The courses deliver comprehensive training on all aspects of onboard service and the essential skills and resources required for a career as a professional Corporate Flight Attendant.   We also deliver bespoke Flight Attendant training courses to corporate aircraft operators wishing to update their current level of onboard service.
Professional aviation training
Koruna Academy was established to meet training needs of the corporate and commerical aviation sectors. We deliver aircew safety training and cabin cabin crew safety training courses, we offer flexible training solutions.  Training courses can be conducted at client location worldwide or in-house as required.  We can also assist with developing training programs and the delivery of your own training courses to cabin crew and aircrew.    We provide professional aviation training solutions, contact us today to discuss your training requirements.
Course syllabus
Day 1
The private aviation industry
Corporate aircraft types
Private owner and charter flights
VVIP'S, HNWI and Heads of State
Working onboard a corporate jet - a day in the life
Delivering exceptional service
Pre-flight, inflight and post flight duties
Effective trip planning
Ordering catering and menu planning worldwide
Catering and service styles for the Middle East, Russian, African and Asian clientele
Creative menu writing
Galley organisation and service set up
Mis en place
Modern napkin folds
The art of setting the table
Silver service
Day 2
Serving wine and champagne
Wine and food pairing
Gourmet foods & brands
Caviar, balik salmon & foie gras
Garnishing and food plating
Contemporary culinary presentation techniques
Catering practical
Styling the cabin
Contemporary cabin trends and new concepts
Food safety basics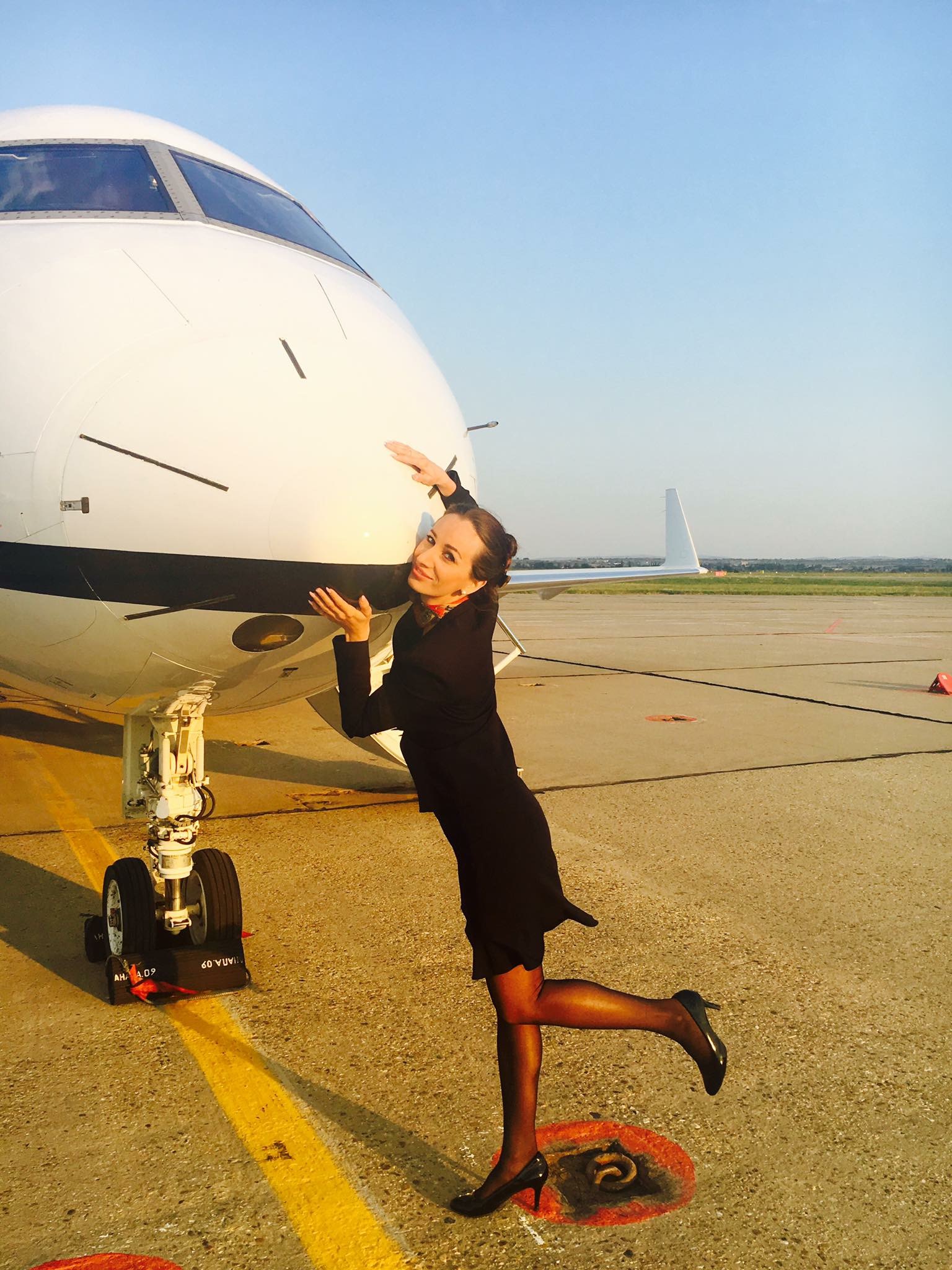 Cultural differences and considerations
Children onboard
Pets in the Cabin
Customs and aircraft paperwork
Corporate and personal etiquette
Presenting a professional image
Social Media etiquette
Networking and resources
Interviews and trial flights
Career progression
Optional CV workshop and current vacancies
Aircraft Visit
COURSES & TRAINING DATES
Who is the course for?
The three day course is aimed at candidates aspiring to work in the corporate aviation industry, commercial cabin crew and for personal staff required to work onboard their employers private aircraft.  It is also ideal for those wishing to enhance their professional experience and to update their service skills.   We also deliver bespoke service training and consultancy to private aircraft operators who are looking to enhance their current level of service.
BECOME A CORPORATE FLIGHT ATTENDANT
We will need this registration info before you pay for the course.
New Corporate Flight Attendant Training (3 days )
Register Now > email to > office@koruna-academy.com
New Corporate Flight Attendant Training Complete (60 learning hours - One learning hour 45 minutes)
Register Now > email to > office@koruna-academy.com
New Corporate Flight Attendant Training Online
Register Now > email to> office@koruna-academy.com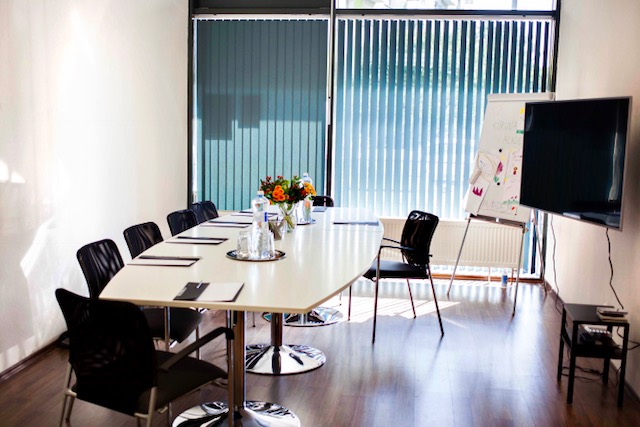 Interested? Contact us for more information!