COUNSELING AND PSYCHOTERAPY
Children
- anxiety disorders, fears, various phobias
- difficulties with upbringing (borders, cooperation and communication, child defiance…)
- neurotic manifestations and neurosis,  /imperious acts, stammering                                    - nail biting, enuresis, problems of food-intake (anorexia nervosa, bulimia), insomnia                 - Separation problems (separation from parent when entering kindergarten, school, etc.)                     - Adaptation and adjustment problems
- siblings' relationships (jealousy, conflicts between siblings…)
– parents' divorce
– low self-esteem of a child
Psychodiagnostics of children  
Personality assessment, family relationships
impact of a serious events on a child
Abilities test
Children and parents
New skills for communication with a child and their application for children games
Educational and psychological counseling
Child behavior in the home setting
Cooperation, disobedience, etc.
Child behavior in the school setting – bullying, aggression, worsening of school achievement, etc.
Counseling and psychotherapy for adults 
- Feelings of dissatisfaction with one's own life
-Partnership problems
- Anxiety and panic attacs
- Depressive feelings
- Other specific problems
E-mail counseling
– From some reasons, when personal contact is not possible, or when a person prefers this kind of  counselling he/she is provided e-mail counseling.
We reply untill 3 working days, minimum one page, payment beforehand. This kind of counseling is not ideal one, but in some urgent cases can be useful.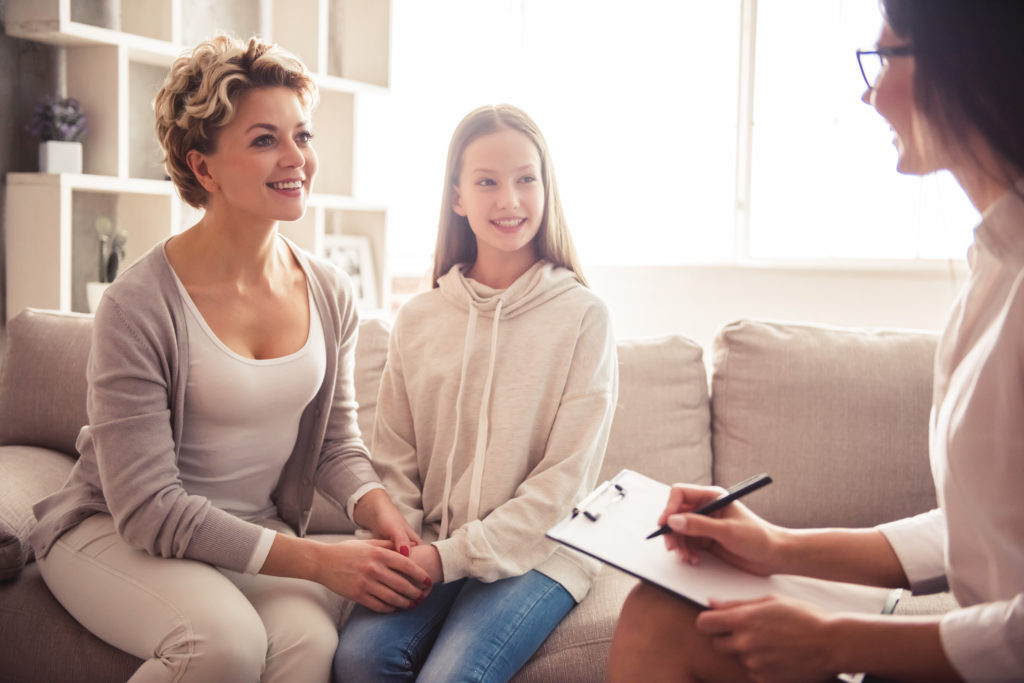 Kedy vyhľadať psychológa ?
Stretnutie so psychológom môžete mať rôzne dôvody. Ak ide o dieťa, rodičia hľadajú väčšinou pomoc, keď sa im zdá, že ich dieťa má určité ťažkosti. Môže sa to prejaviť v prostredí mimo domov (škôlka, škola) alebo aj doma. Rodičia často potrebuji poradiť vo výchovných otázkach, keď si nie sú istí, či postupujú správne alebo sa im zdá, že ich výchovné metódy nefungujú.
Dospelí môžu mať problémy v rôznych oblastiach svojho života (rodinné vzťahy, vlastné prežívanie,  problémy v pracovnej oblasti, atď.). Často vedie k návšteve psychológa problém, ktorý síce nemusí byť pociťovaný ako veľmi závažný, avšak neustále pretrváva. Vtedy má človek pocit "zacyklenia".V niektorých prípadoch môže ísť o krátkodobé, prakticky zamerané poradenstvo. Väčšinou je však vhodné stretávať sa dlhší čas v dohodnutých intervaloch, podľa individuálnej potreby.
Cenník
| | |
| --- | --- |
| Poradenstvo,diagnostika,psychoterapia | 40 EUR (45-50 minút |
| Poradenstvo,diagnostika,psychoterapia | 80 EUR (90 minút) |
| Návšteva školy, škôlky, doma | 60 EUR (60 minút) |
| Vypracovanie odborného posudku | 80 EUR |
| Emailové poradenstvo, Skype | 40 EUR  (45 minút) |
Dohodnutý termín je možné  zrušiť najneskôr deň vopred (telefonicky, emailom alebo sms-kou). V prípade odhlásenia termínu v deň stretnutia alebo neodhlásenia termínu je nutné uhradiť 50% z ceny sedenia.
(Pozn: Pre cudzincov poskytneme poradenstvo a psychoterapiu aj v anglickom jazyku ).